1. froyo
2. hanging chairs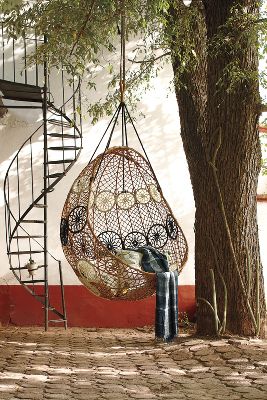 3. cute umbrellas
You probably already know this, but
the MoMA Store has some fabulous umbrellas.
BONUS: this rainboot umbrella stand from Z Gallerie.
4. bamboo wind chimes
(which are surprisingly hard to find)
BONUS:
the bamboo wind chimes I'm ordering for our new house. And even cooler-- you can hear what the chimes sound like before you order!
5. postcards
BONUS: postcard carousels
Pottery Barn makes a photo carousel. I think it'd be lovely to use with actual postcards. (Especially old ones.)
BONUS Bonus:
postcup!