1. Sweater Dresses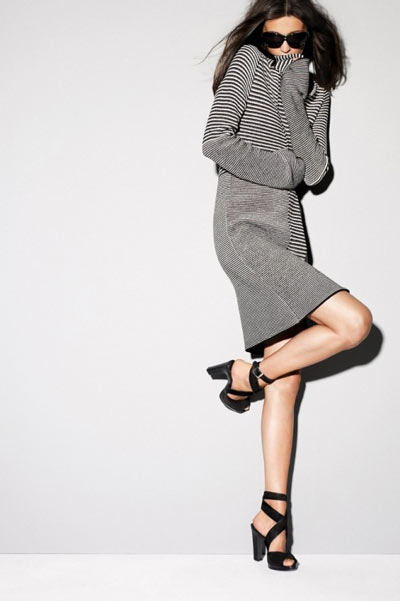 I bought my favorite sweater dress (seen here)
from Anthro and you're not going to believe this...
but it's
on sale at a third the original price right now!
It's sometimes hard to find things that are good work-to-play crossovers, but not with this dress. I wore it to work today. And I wore it in a
fashion shoot
three months ago. Even under a faux fur coat or a wool cape, this dress works hard to do its part.
2. Brushstroke Florals
3. The Greatest Altoids Ever
Presenting Dark Chocolate Dipped Ginger Altoids. They also come in peppermint and cinnamon, but why even bother with those when they have Ginger?
4. Benefit Cosmetics
My skin was saved by Benefit's tinted moisturizer (with SPF). Before I found You Rebel, I tried every type of foundation known to womankind, including the mineral powder stuff. This is better. God, I sound like QVC.
5. Michael Stars tanks, tees, dresses, etc.
And I'm so glad you stuck around to the end, because Benefit Cosmetics AND Michael Stars have teamed up to offer
this AMAZING Sweepstakes.
I just found it this week, and it's kind of too good to be true.
Get this: the grand prize winner will receive $600 worth of Michael Stars and Benefit Cosmetics every season for one year, a.k.a. $2,400 worth of pure goodness.
When I typed "Golden Style Sweepstakes" into google images, I didn't find what I was looking for. I did, however, find this:
It looks like Finny won the Best in Sweepstakes for the Des Moines Golden Retriever Club! Congratulations to Finny, and congratulations to whoever wins the Benefit/Michael Stars Sweepstakes.
If you happen to win and you read about it here, will you please send me a lipgloss at your earliest convenience?
Merci beaucoup!