Remember these Fisher Price Little People?
Lots of my friends had the farm, although we didn't. I do remember the barn doors would make a mooing sound when you opened them.
We had the airplane, and my grandma had the airport. There was only enough space in the plane for four or five people, so it was totally a private jet. Those Little People must've been making bank!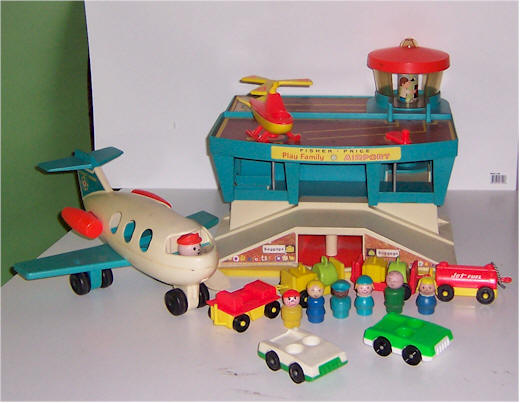 One of my very favorites was the school.
And remember those merry-go-rounds? If you spun them too fast, the little people would fly out.
Gotta love those Little People!